Supporting Publications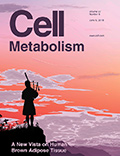 Cell Metabolism publishes reports of novel results in any area of metabolic biology, from molecular and cellular biology to translational studies. The unifying theme is homeostatic mechanisms in health and disease, from simpler model systems all the way to the clinic. Published work should not only be of exceptional significance within its field, but also of interest to researchers outside the immediate area. Cell Metabolism also provides expert analysis and commentary on key findings in the field. The journal's mission is to provide a forum for the exchange of ideas and concepts across the entire metabolic research community, cultivating new areas and fostering cross-disciplinary collaborations in basic research and clinical investigation.
---
Trends in Endocrinology and Metabolism is a leading Reviews journal in the fields of metabolism and endocrinology. We publish polished, concise, highly read and cited articles of topics at the cutting edge covering basic, translational, and clinical aspects; from state-of-the-art treatments of endocrine diseases to new developments in molecular biology. Read about recent advancements in diabetes, endocrine diseases, obesity, neuroendocrinology, immunometabolism, molecular and cellular biology, and a host of other areas.
---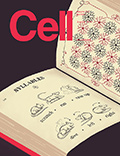 Cell publishes findings of significance in all areas of experimental biology, including: cell biology, molecular biology, neuroscience, immunology, virology and microbiology, cancer, human genetics, systems biology, signaling, and disease.
---
Cell Reports is a new open-access, online-only journal from Cell Press.Cell Reportsoffers the quality, rigor, and visibility you would expect from Cell Press, combined with the convenience of open access.
Cell Reports will publish high-quality papers across the entire life sciences spectrum. The journal will focus on shorter, single-point articles, entitled Reports, in addition to longer articles. As with all Cell Press journals, the primary criterion for both types of formats will be new biological insight.
---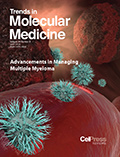 Trends in Molecular Medicine's objective is to facilitate communication between groups of highly trained professionals with distinct backgrounds and skills, whose common goals are to understand and explain the molecular basis of disease with a view to new clinical practice. Trends in Molecular Medicine is a resource for students and professionals alike, who have information needs that transcend the traditional clinical or scientific categorisation.
---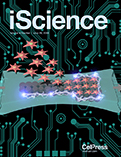 iScience publishes basic and applied research that advances a specific field across life, physical, and earth sciences. It's an open access journal with continuous publication, so research is immediately accessible. Our no-nonsense approach to submissions is simple, fast, and fair, and our commitment to integrity means we publish transparent methods, replication studies, and negative results.
---
Related Publications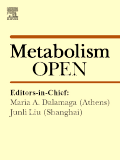 Metabolism Open is a new, peer-reviewed, fully open-access sister journal to Metabolism, both publishing original research and reviews related to all aspects of human metabolism. Articles considered for publication include studies in humans, animal and cellular models. Work with strong translational potential is prioritized. Metabolism Open will consider papers for publication in any aspect of translational and clinical metabolic research. Read full Aims & Scope
---