Keynote Speaker
Joan Massagué, Memorial Sloan Kettering Cancer Center, USA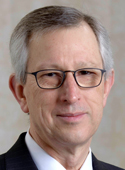 Joan Massagué, PhD, is Director of the Sloan Kettering Institute. He received his doctorate in Biochemistry from the University of Barcelona in 1978. After postdoctoral training at Brown University, he joined the faculty at the University of Massachusetts Medical School in 1982. In 1989, he was appointed Alfred P. Sloan Chair at Memorial Sloan Kettering Cancer Center, and served as Chair of the Cell Biology Program (1989-2003) and Chair of the Cancer Biology and Genetics Program (2003-2013). He was an Investigator of the Howard Hughes Medical Institute from 1990 until he assumed his current position in 2014.

Dr. Massagué works on signaling pathways and gene expression programs that determine normal cell behavior and cancer metastasis. He identified the TGF-β receptors and elucidated their central signal transduction mechanism. He defined how this pathway controls cell growth through cyclin-dependent kinase inhibitors, cell differentiation through chromatin regulators, and tumor suppression through a lethal epithelial-mesenchymal transition. The TGF-β pathway proved to be crucial in embryonic development and tissue regeneration, and its malfunctions cause congenital disorders, fibrosis and cancer. Building on this work, Massagué systematically dissected the mechanisms that drive the dissemination, latency, immune evasion, and organ-specific outbreak of metastatic stem cells. His work illuminates the main cause of cancer mortality and opens new avenues for treatment. Massagué is one of the top cited investigators in the basic biomedical sciences.

Dr. Massagué is a member of the U.S. National Academies of Sciences and of Medicine, the American Academy of Arts and Sciences, the European Molecular Biology Organization, and the Spanish Royal Academies of Medicine and of Pharmacy. He received the Prince of Asturias Prize, BBVA Frontiers Prize, Vilcek Prize, Pasarow Cancer Research Prize, Spain's National Prize for Research, Charles Rodolphe Brupbacher Prize for Cancer Research, Pezcoller Foundation-AACR International Award, International Catalonia Prize, and Princess Takamatsu Fund Nakahara Award.
« Go Back