Supporting Publications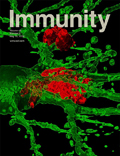 Immunity is a monthly journal which publishes research articles and reviews of general interest in the entire discipline of immunology. Immunity was founded in the belief that advances in molecular and cellular immunology have brought immunology to a point at which a journal of high quality should be able to provide a unifying intellectual view, but the mandate for Immunity is not restricted to any particular level of analysis or to any particular type of system. The title Immunity is meant to indicate a breadth of interest extending beyond the formal definition of immunology, and into all systems that contribute to, or interact with, the immune system of the organism. Submitted articles are reviewed for both technical excellence and general interest, and those that are accepted are published within ten weeks.
---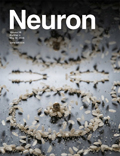 Neuron has established itself as one of the most influential and relied upon journals in the field of neuroscience. The editors embrace interdisciplinary strategies that integrate biophysical, cellular, developmental, and molecular approaches with a systems approach to sensory, motor, and higher-order cognitive functions. Neuron serves as one of the premier intellectual forums of the entire neuroscience community.
---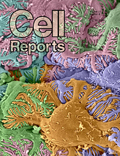 Cell Reports is a new open-access, online-only journal from Cell Press.Cell Reportsoffers the quality, rigor, and visibility you would expect from Cell Press, combined with the convenience of open access.
Cell Reports will publish high-quality papers across the entire life sciences spectrum. The journal will focus on shorter, single-point articles, entitled Reports, in addition to longer articles. As with all Cell Press journals, the primary criterion for both types of formats will be new biological insight.
---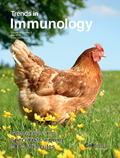 Trends in Immunology plays an essential role in monitoring advances in the various fields of immunology, bringing together the results in a readable and lucid form. The backbone of each issue is a series of succinct reviews and hypothesis-driven viewpoints. Together with the other sections of the magazine they give the reader a complete picture of the diverse field of immunology.
---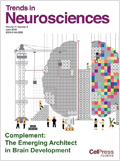 Trends in Neurosciences is among the leading review journals in the neurosciences. Our Review articles provide a concise and synthesized overview of recent research in rapidly progressing or emerging areas, while our Opinion articles present a personal viewpoint or novel perspective/ hypothesis on a topic that is currently of interest or under debate in the field.
---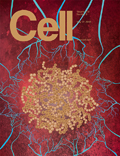 Cell publishes findings of significance in all areas of experimental biology, including: cell biology, molecular biology, neuroscience, immunology, virology and microbiology, cancer, human genetics, systems biology, signaling, and disease.
---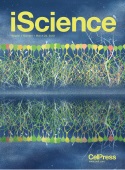 iScience publishes basic and applied research that advances a specific field across life, physical, and earth sciences. It's an open access journal with continuous publication, so research is immediately accessible. Our no-nonsense approach to submissions is simple, fast, and fair, and our commitment to integrity means we publish transparent methods, replication studies, and negative results​.
---
Related Publications