Speaker
Josef Priller, University of Edinburgh, UK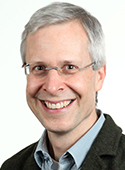 Josef Priller, MD, is the Chair of Psychiatry and Psychotherapy at the Technical University of Munich. He is also the Chair of Brain Inflammation and Repair at the University of Edinburgh and he holds a visiting professorship at the Institute of Psychiatry, Psychology and Neuroscience at King's College London. He is a group leader in the German Center for Neurodegenerative Diseases and in the UK Dementia Research Institute.
Dr. Priller is an expert in microglia biology, regenerative medicine, and neuropsychiatry. His group has been studying the role of microglia and peripheral-derived immune cells in neurodegenerative diseases with a particular focus is on cell and gene therapy. Recently, they have pioneered single-cell analysis of human microglia and developed pluripotent stem cell models of human microglia.
Dr. Priller is included in the list of highly cited researchers (Clarivate) and has won several prizes, including the Novartis Prize for Therapeutic Research and the Robert Feulgen Prize. He chairs the Neuropsychiatry Committee of the German Association for Psychiatry, Psychotherapy and Psychosomatics, serves as a member of the executive board of the German Society for Old Age Psychiatry, and chairs the Dementia Research Committee of the German Society for Biological Psychiatry.
« Go Back