Supporting Publications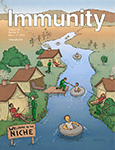 Immunity is a monthly journal which publishes research articles and reviews of general interest in the entire discipline of immunology. Immunity was founded in the belief that advances in molecular and cellular immunology have brought immunology to a point at which a journal of high quality should be able to provide a unifying intellectual view, but the mandate for Immunity is not restricted to any particular level of analysis or to any particular type of system. The title Immunity is meant to indicate a breadth of interest extending beyond the formal definition of immunology, and into all systems that contribute to, or interact with, the immune system of the organism. Submitted articles are reviewed for both technical excellence and general interest, and those that are accepted are published within ten weeks.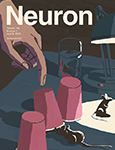 Neuron has established itself as one of the most influential and relied upon journals in the field of neuroscience. The editors embrace interdisciplinary strategies that integrate biophysical, cellular, developmental, and molecular approaches with a systems approach to sensory, motor, and higher-order cognitive functions. Neuron serves as one of the premier intellectual forums of the entire neuroscience community.
---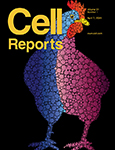 Cell Reports is an open-access journal from Cell Press that publishes high-quality papers across the entire life sciences spectrum. The primary criterion for publication in Cell Reports, as for all Cell Press journals, is new biological insight. Cell Reports publishes thought-provoking, cutting-edge research, with a focus on a shorter, single-point story, called a Report, in addition to a longer Article format. Cell Reports also publishes Resources, which highlight significant technical advances and/or major informational data sets.
---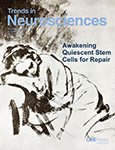 For over four decades, Trends in Neurosciences (TINS) has been a prominent source of inspiring reviews and commentaries across all disciplines of neuroscience. TINS is a monthly, peer-reviewed journal, and its articles are curated by the Editor and authored by leading researchers in their respective fields. The journal communicates exciting advances in brain research, serves as a voice for the global neuroscience community, and highlights the contribution of neuroscientific research to medicine and society.
---
Trends in Immunology plays an essential role in monitoring advances in the various fields of immunology, bringing together the results in a readable and lucid form. The backbone of each issue is a series of succinct reviews and hypothesis-driven viewpoints. Together with the other sections of the magazine they give the reader a complete picture of the diverse field of immunology.
---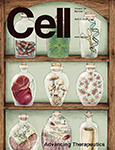 Cell publishes findings of unusual significance in any area of experimental biology, including but not limited to cell biology, molecular biology, neuroscience, immunology, virology and microbiology, cancer, human genetics, systems biology, signaling, and disease mechanisms and therapeutics. The basic criterion for considering papers is whether the results provide significant conceptual advances into, or raise provocative questions and hypotheses regarding, an interesting and important biological question. In addition to primary research articles in four formats, Cell features review and opinion articles on recent research advances and issues of interest to its broad readership in the Leading Edge section.
---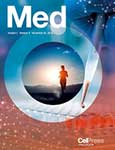 Med, a new journal from Cell Press, publishes transformative, evidence-based science across the clinical and translational research continuum – from large-scale clinical trials to translational studies with demonstrable functional impact, offering novel insights in disease understanding.

We aim to elevate the global standard of medical research by accelerating translation of bench research to the clinic, serving as a hub for engagement between all stakeholders, improving reproducibility, and changing medical practice.
---
Cell Reports Medicine is a new broad-scope, open access journal from Cell Press, publishing original, thought-provoking research from exciting translational concepts in human biology, health, and disease to all phases of clinical work.
---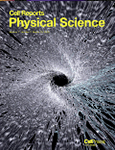 Cell Reports Physical Science is a premium open access journal from Cell Press, which:
showcases high-quality, cutting-edge research from across the physical sciences
provides a unique and open forum to promote collaboration between physical scientists
champions open science across this community and beyond
Works published by the journal must represent a significant advance in fundamental insight and/or technological application within a field of research including, but not limited to, chemistry, physics, materials science, energy science, engineering, or related interdisciplinary work.
---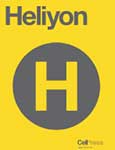 Heliyon is an all-science, open access journal that is part of the Cell Press family. Any paper reporting scientifically accurate and valuable research, which adheres to accepted ethical and scientific publishing standards, will be considered for publication.
---
Patterns is a new gold open access journal publishing transformative, peer-reviewed research across the spectrum of research disciplines including computational, physical, life, and social sciences, and the humanities. Published from Cell Press, Patterns promotes all types of research outputs and facilitates sharing and collaboration to solve key scientific problems and aid in the development of solutions for practice, policies, and management.
Visit the journal homepage to learn more.
---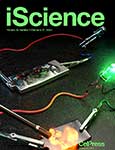 iScience publishes basic and applied research that advances a specific field across life, physical, and earth sciences. It's an open access journal with continuous publication, so research is immediately accessible. Our no-nonsense approach to submissions is simple, fast, and fair, and our commitment to integrity means we publish transparent methods, replication studies, and negative results.
---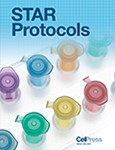 When it comes to protocols, usability and reproducibility are key. That's why STAR Protocols are structured, transparent, and accessible.
STAR Protocols works for you. If you're an author, we'll work with you to ensure you have the space and structure you need to explain what worked and perhaps, more importantly, what didn't. If you're a reader, you can be sure that STAR Protocols meet the high quality standards you've come to expect from Cell Press.
---