Cell Symposia: The Biology of Neuropsychiatric Disorders
May 15–17, 2022 | Sitges, Spain


To protect the health and safety of all our conference attendees, Elsevier requires proof of Covid-19 vaccinations or a negative lateral flow test (taken under the supervision of authorized health professionals, within 48 hours) to be eligible to attend. This will be coupled with mask wearing throughout the conference.

For full information on the Elsevier conferences Covid-19 requirements, please visit

Further information on what the conference venue is doing to keep you safe during the conference can be found here



Treating psychiatric disorders is one of the key challenges of our time. Recent advances in technology and research have led to new insights in the fields of neuropsychiatry from genetics to behavior, and from basic animal to human clinical and cognitive studies, that have direct consequences for our understanding and treatment of disease.
The meeting will cover both basic neuroscientific and genetic approaches as well as translational topics in neuropsychiatry, bringing together thought leaders within these fields and providing a forum for sharing and disseminating the latest advances and provide a common ground for cross-disciplinary discussion and collaboration between the fields to understand the pathogenesis of these disorders and improve diagnosis and therapeutics.
Our topics will include:
Genetic and molecular disease mechanisms
Disease modeling
Neural circuits
Neuroscientific tools and translational implications
Cognitive neuropsychiatry
Symposium topics and key questions that they will address that bridge the interest of both basic neuroscientists to clinicians:
Genetic and molecular mechanisms

What can genetics tell us about the likely etiology of these disorders, their diagnosis, prognosis, and options for treatment and potential prevention?

Neural circuits

Are the behavioral manifestations of these disorders recapitulated in models that can inform treatment and understanding of neurological underpinnings of disease? Are there hallmarks of neural circuitry that can help stratify the disorders?

Disease Modelling

What are the current and future models for psychiatric disorders: Can complex diseases be modeled (syndrome/symptom approach), and how will these models shape our understanding of its etiology and their translational potential to design novel and effective treatment options for patients?

Treatment mechanisms and application

How are current avenues for treatment faring, what can they tell us about what more needs to be done to improve treatment and understanding of these complex disorders, and is prevention possible?

Human cognition and clinical studies

Working directly with patients, what do we know about the range of symptoms, co-morbidity, timing of diagnosis, and efficacy of therapies based on patient studies? What can we learn from normal cognitive development and how it becomes pathological?
Please note, the following speakers will be presenting virtually and will not be present onsite in Sitges, Spain: Karl Deisseroth, Guoping Feng, Jonathan Flint, Hailan Hu, Sergiu Pasca, Beatriz Rico.

Keynote Speaker
---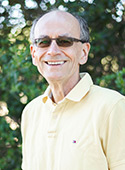 Speakers
---
Claudia Bagni

, Switzerland
Ed Bullmore, UK
Pico Caroni, Switzerland
Karl Deisseroth, USA

*

Ray Dolan, UCL, UK
Kafui Dzirasa, USA
Damien Fair, USA

Guoping Feng

, USA

*

Jonathan Flint, USA

*

Daniel Geschwind, USA
Hailan Hu, China

*

Christian Luscher

, Switzerland
Sergiu Pasca, USA

*

Danielle Posthuma, Netherlands
Beatriz Rico, UK

*

Angela Roberts

, UK
Bryan Roth, USA

Alcino Silva

, USA

*Presenting virtually