Supporting Publications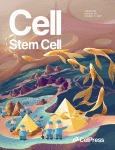 Cell Stem Cell is a broad-spectrum journal that covers the entire spectrum of stem cell biology. Topics covered include embryonic stem cells, pluripotency, germline stem cells, tissue-specific stem cells, stem cell differentiation, epigenetics, stem cell genomics and systems biology, genome reprogramming, cancer stem cells, stem cell niches, stem-cell-based disease models, nuclear transfer technology, bioengineering, drug discovery, in vivo imaging of stem cells, therapeutic applications, regenerative medicine, clinical and translational insights, stem cell research policies, ethical issues, and technical or resource-based innovations. We will consider studies from any model system that provides insights into stem cell biology, and we encourage submissions on human stem cells.
Cell Stem Cell publishes research reports describing novel results of unusual significance in all areas of stem cell research. Each issue also contains a wide variety of review and analysis articles covering topics relevant to stem cell research ranging from basic biological advances to ethical, policy, and funding issues.
Cell Stem Cell is edited by an expert team of in-house editors and is affiliated with the International Society for Stem Cell Research (ISSCR). For more information about the ISSCR, see www.isscr.org.
---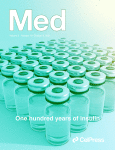 Med, a new journal from Cell Press, publishes transformative, evidence-based science across the clinical and translational research continuum – from large-scale clinical trials to translational studies with demonstrable functional impact, offering novel insights in disease understanding.
---
Cell publishes findings of significance in all areas of experimental biology, including: cell biology, molecular biology, neuroscience, immunology, virology and microbiology, cancer, human genetics, systems biology, signaling, and disease.
---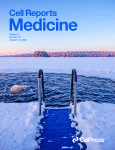 Cell Reports Medicine —a new broad-scope, open access journal from Cell Press—publishes original, thought-provoking research from exciting translational concepts in human biology, health, and disease to all phases of clinical work.
---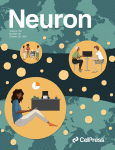 Neuron has established itself as one of the most influential and relied upon journals in the field of neuroscience. The editors embrace interdisciplinary strategies that integrate biophysical, cellular, developmental, and molecular approaches with a systems approach to sensory, motor, and higher-order cognitive functions. Neuron serves as one of the premier intellectual forums of the entire neuroscience community.
---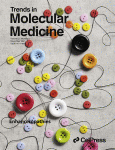 Trends in Molecular Medicine's objective is to facilitate communication between groups of highly trained professionals with distinct backgrounds and skills, whose common goals are to understand and explain the molecular basis of disease with a view to new clinical practice. Trends in Molecular Medicine is a resource for students and professionals alike, who have information needs that transcend the traditional clinical or scientific categorisation.
---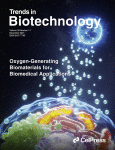 Trends in Biotechnology publishes review and opinion articles from the many disciplines of the applied biosciences and biotechnology – from molecular genetics to biochemical engineering.
---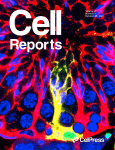 Cell Reports is an open-access journal from Cell Press that publishes high-quality papers across the entire life sciences spectrum. The primary criterion for publication in Cell Reports, as for all Cell Press journals, is new biological insight. Cell Reports publishes thought-provoking, cutting-edge research, with a focus on a shorter, single-point story, called a Report, in addition to a longer Article format. Cell Reports also publishes Resources, which highlight significant technical advances and/or major informational data sets.
---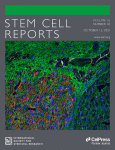 Stem Cell Reports is an open access forum communicating basic discoveries in stem cell research, in addition to translational and clinical studies. Stem Cell Reports focuses on shorter, single-point manuscripts that report original research with conceptual or practical advances that are of broad interest to stem cell biologists and clinicians.
---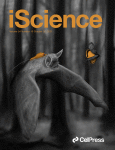 iScience publishes basic and applied research that advances a specific field across life, physical, and earth sciences. It is an open access journal with continuous publication, so research is immediately accessible. Our no-nonsense approach to submissions is simple, fast, and fair, and our commitment to integrity means we publish transparent methods, replication studies, and negative results.
---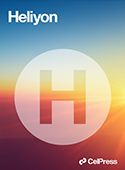 Heliyon is an open access journal publishing scientifically accurate and valuable research across life, physical, social, and medical sciences.

---