Venue
The Cell-NCI Symposium: Beyond Cancer Genomics Toward Precision Oncology will be held at the National Cancer Institute, Bethesda, MD, USA from October 4–6, 2021.
NIH William H Natcher Conference Center, Bldg.45
45 Center drive, P2 Conf. Level, rm.CBC.23
Bethesda, MD 20892
USA
https://www.nih.gov/
https://www.nih.gov/about-nih/visitor-information
The NIH headquarters, known as the "NIH campus" to the local community, are located in Bethesda, Maryland. Administrative and program operations facilities are also located in off-campus buildings in the surrounding area. NIH scientists conduct their research in laboratories located on the main campus, and in several field units across the country and abroad.
The NIH campus is located in Bethesda, Maryland, just 10 miles from the center of Washington, DC.
The NIH implements security measures to ensure the safety of patients, employees, guests, and facilities.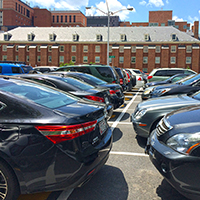 Parking
Visitor parking is extremely difficult to find at NIH, so if at all possible, take public transportation.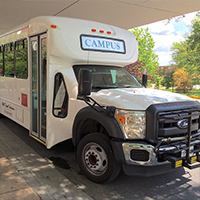 Campus Shuttle
Services are provided on the NIH campus and to off-campus facilities for employees, patients, and visitors.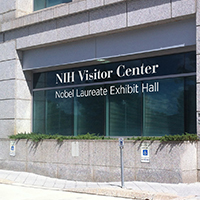 NIH Visitor Center and Tours
We welcome visitors of all ages from across the United States and around the world.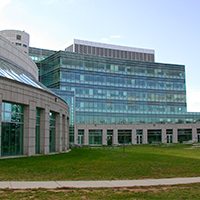 Popular NIH Destinations
Facilities on the main NIH campus that are often used by visitors.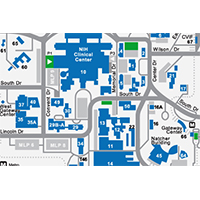 Maps
Maps showing NIH campus access, parking, and building accessibility.