Cell Symposia: Myeloid Cells: From Development to Function and Dysfunction
June 2-4, 2021 | Shanghai, China

We understand you may be concerned about not being able to attend due to the Coronavirus COVID-19 situation. Rest assured that we will refund your registration fee, with no penalty, should you wish to cancel during the uncertainty of the outbreak.
Myeloid cells – mononuclear (monocytes, macrophages, and dendritic cells (DCs)) and polymorphonuclear (neutrophils, eosinophils, basophils, and mast cells), as well as immature myeloid progenitors of both lineages -- play critical roles in immune homeostasis and inflammation. Their dysregulation has been linked to cancer, metabolic, inflammatory diseases, and degenerative diseases, making them increasingly important potential targets for therapeutic intervention.
Together we will discuss areas of long-standing and topical interest in the field of myeloid cell biology, including:

Ontogeny and basic function
Resolution of inflammation and cellular cross-talk
Dysregulation of myeloid cell function in the context of autoimmunity and allergy
The role of myeloid cells in metabolic disease and the role of intermediary metabolism in myeloid function
The role of myeloid cells in the control and support of tumorigenesis and tumor growth
We hope to bring together basic scientists, clinicians, and industry to discuss new findings and future challenges in investigating these sentinels of the immune system.
Keynote Speakers
---

Speakers
---
Ido Amit

, Israel
Marc Bajénoff, France
Burkhard Becher, Switzerland
Xuetao Cao, China
Marco Colonna, USA
Andrés Hidalgo, Spain
Tiffany Horng, China
Xiaoyu Hu, China
Matthew Krummel, USA
Eicke Latz, USA
Clare Lloyd, UK
Anna Molofsky, USA
Virginia Pascual, USA
Erika Pearce, Germany
Carla Rothlin, USA
Bing Su, China
Roxane Tussiwand, USA
Laurence Zitvogel, France
More speakers to follow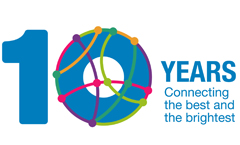 Tweet #CSMyeloidCells
---