Cell Symposium: Overcoming Therapy Resistance in Cancer
November 8-10, 2021 – ONLINE LIVE & ON-DEMAND

As the future situation regarding international travel remains uncertain, we have made the decision to switch the Cell Symposium: Overcoming Therapy Resistance in Cancer to our fully interactive online conference platform. The symposium will continue to take place on November 8-10, 2021.
The online program will include access to the same great content planned for our in-person event with presentations from our invited speakers together with contributed talks and ePosters – all available on-demand for 6 months after the event. You can stream this interactive conference experience live from your desktop or mobile device and connect during the event with speakers and other attendees.
For more information about our online conferences, please refer to our FAQs.
About the symposium
Resistance to therapy poses a major problem for the successful treatment of cancer, and there is a vast wealth of information emerging in the field of drug resistance to cancer. Today, newly-designed molecular therapies such as immunotherapy, together with improved clinical models and high-throughput screens, are providing an unprecedented understanding of how cancer cells evolve to resist treatment. This exciting and rapidly advancing field therefore demands an opportunity to gather and share key biological advances, as well as to provide a platform for discussion and scientific collaboration, building a path from basic science to translational medicine.

Cell Press is pleased to announce this symposium to discuss the mechanisms by which cancer cells resist therapy, examine ways to overcome resistance, and improve approaches to achieving personalized therapies. Leading experts will present experimental findings from preclinical and clinical studies and place a spotlight on key outstanding questions.

Our online platform will allow you to:
Easily navigate the program and live-stream sessions and presentations
Upload your poster presentation and network and chat with attendees
Engage live with other attendees and speakers through chats, polls, virtual networking meetings and more
Invite attendees to one-on-one meetings using an integrated appointment schedule
Access the event via any device - mobile, tablets or desktop
Access all content of the conference on-demand for 6 months
Speakers

Iannis Aifantis, USA
Mariano Barbacid, Spain
Alberto Bardelli, Italy
Caroline Dive, UK
Patricia Elizalde, Argentina
Manel Esteller, Spain
William D. Figg, USA
Annie Huang, Canada
Johanna Joyce, Switzerland
Calvin Kuo, USA
Anthony Letai, USA
Johanna Olweus, Norway
Daniel Peeper, The Netherlands
Tannishtha Reya, USA
Lillian Siu, Canada
Erwei Song, China
Karen Vousden, UK
Jennifer Wargo, USA
Paul Workman, UK
Tweet #CSCancerResistance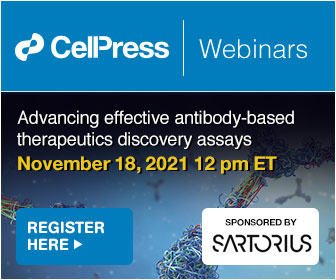 ---