Scientific Image Credits:
Image 1: Both from the Neuroimmunology Cell Picture show;
Image 2: Santiago Ramón y Cajal: Microglia in the grey matter of the cerebral cortex, 1920; Chinese ink and graphite on paper; 69-5/16 x 6 5/32 in* : Immunology Cell Picture show; Image 3: Brainbrow Cell Picture show : Immunology Cell Picture Show​
*Courtesy and © Santiago Ramón y Cajal, Cajal Legacy, Instituto Cajal (CSIC), Madrid


Building on the collaborative research and discussions that were at the center of the 2017 Neuroimmunology Cell Symposium, the goal of this symposium is to explore the interface between the nervous and immune systems during development, homeostasis, and disease. The meeting will examine the mediators, mechanisms, and implications of neuro-immune crosstalk in the central and peripheral nervous systems. It will also cover emerging areas such as the neuronal regulation of peripheral immune function and the influence of the microbiota on the brain. We will bring together researchers from across the fields of neuroscience and immunology to facilitate discussion of exciting new concepts and developments in both fields.
Topics include:
Development, homeostasis, and plasticity
Crosstalk in the periphery
Neurodegenerative disorders
Neuroinflammation: infections and autoimmunity
Cellular players: mixing the single cell maps
Speakers
---
Adriano Aguzzi, Switzerland
Isaac Chiu, USA
John Cryan, Ireland
Ana Domingos, UK
Cagla Eroglu, USA
Cinthia Farina, Italy
Alison Goate, USA
Melanie Greter, Switzerland
Christian Haass, Germany
Elaine Hsiao, USA
Baljit Khakh, USA
Brian Kim, USA
Anna Molofsky, USA
Bosiljka Tasic, USA
Howard Weiner, USA
Related Webinar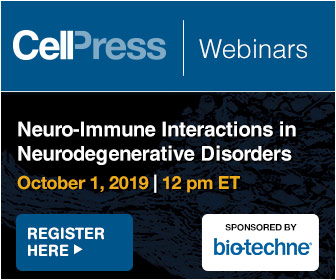 ---