Cell Symposia: Hallmarks of Cancer 
October 30–November 1, 2022 | San Diego, CA, USA

Before travelling to the conference, please familiarise yourself with the Covid-19 requirements for California, USA, which Elsevier will be following. The current state guidelines can be found here. We still request that anyone who has tested positive for Covid-19, or is under any self-quarantine orders does not attend the conference.

The frontier of cancer biology has become increasingly interdisciplinary and has steadily focused on the functional interplay among malignant, immune, and stromal cells in the tumor microenvironment, as well as microbiomes. Exciting findings from these fascinating areas of discovery research are also being translated into the clinics rapidly. The temporal and spatial organization of cell components within the tumor microenvironment and microbiome influence and even predict the response to immunotherapy in patients with cancer. Understanding tumor evolution and identifying clinically relevant biomarkers will improve patient management, advance precision oncology, and benefit cancer treatment. The meeting will bring together leading scientists working actively across these important research fields and feature the latest progress in tumor microenvironment, microbiome, cancer evolution, and immunotherapies, including immune checkpoint blockade and adoptive cell therapies.
Hallmarks of Cancer Cell Symposium is one of the most popular and longest-lasting conference series of Cell Press, and has been successfully held in the United States, Europe, and China previously. High-quality talks from highly respected cancer researchers and oncologists will strengthen and extend our understanding of cancer biology and accelerate the translation of the cutting-edge knowledge into more effective therapies. As a tradition, our "Meet the Speakers" dinner provides an additional great platform to communicate with leaders in the community in an interactive, productive, and relaxed environment. The year of 2022 also marks the 20th anniversary of Cancer Cell, and the meeting attendees are all invited to join our celebration of 20 years of serving this great community. After the disruption in scientific communication and social isolation imposed by lockdowns and travel restrictions, we are excited to meet you and talk about science in person. Come and join us in San Diego this fall.
Symposium themes:
Tumor microenvironment
Microbiome
Cancer evolution
Immune checkpoint blockade
Adoptive cell therapy
Keynote Speakers
---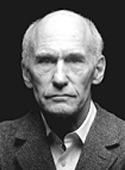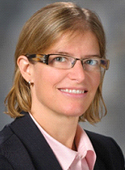 Speakers
---
Timothy Chan, USA
Lisa Coussens, USA
Maximilian Diehn, USA
Philip Greenberg, USA
John Haanen, Netherlands
Howard Hang, USA
Rob Knight, USA
Han Liang, USA
Sherene Loi, Australia
Antoni Ribas, USA
Andrea Schietinger, USA
Ravid Straussman, Israel
Charles Swanton, UK
Suzanne Topalian, USA
David Tuveson, USA
Karin de Visser, Netherlands
Catherine Wu, USA
Laurence Zitvogel, France